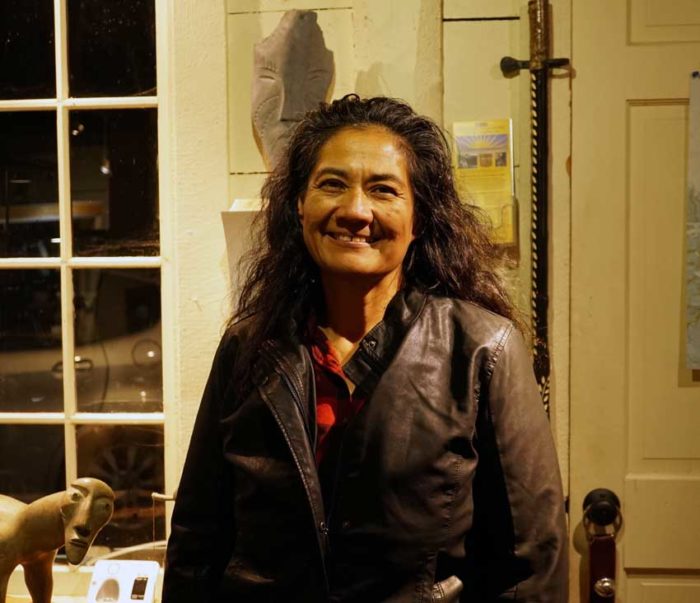 Welcome Cheryl Arviso to Home & Away Gallery. Chery's work is a fascinating combination of traditional Navajo jewelry techniques and themes with new techniques such as surface reticulation and Keum-boo gilding.
Cheryl contacted us a few weeks ago to let us know she was going to be in Maine and wanted to visit the gallery. She brought some samples of her work to show us; we were impressed with the quality and the aesthetics, so we decided to bring some into the gallery. We have just a handful of pieces now, but we hope to build a larger portfolio in the future.
Let us know what you think of Cheryl's work!