As we move to our new space, we will not be able to fufill any orders. Please bear with us, and we'll let you know when online ordering will be available.

Our retail store will re-open in May 2022. Happy Holidays, and winter well!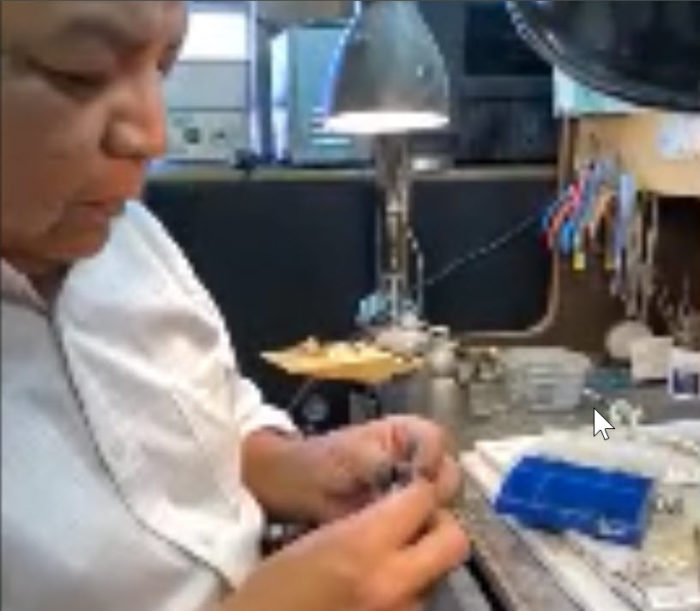 Join us on December 4 at 3 PM Eastern time for the last Zoom meeting with the Plummer family for 2021. Get a first shot at new work on Earl's workbench and enjoy a 20% discount on jewelry currently on the Home & Away website by any member of the Plummer family. To receive an invitation for the Zoom meeting, call 207 423-8473 or Click Here to request an invitation.
Established in 2000 by David and Ann Shultz, Home & Away Gallery has twenty-plus years of experience showcasing authentic Native American jewelry for sale. In addition to Native American jewelry of all types, we also specialize in Native American art such as sculptures, prints, and carvings from many Inuit, Native Alaskan, Eskimo, and Southwestern tribes, award-winning Native American baskets made in Maine, and so much more
Please call 207-423-8473 prior to visiting the exclusive Home & Away Gallery in Kennebunkport, Maine. We would love to show you our gallery in person or simply discuss Native American art over the phone.
Types of Native American Art for Sale
Home & Away Gallery is where you can expect to find the following Native American art for sale:
Beadwork – Native American beadwork derived from traditional porcupine quill work. Originally using beads imported from Eastern Europe, contemporary bead workers commonly use beads from Japan now. Find Native American beadwork for sale.
Inuit Art Drawings – Inuit art drawings by authentic Inuit artists that depict and preserve precious elements of fine Inuit tradition and lifestyle. Find Inuit art drawings for sale.
Inuit Sculptures – Inuit sculptures are made out of regional rocks such as argillite, soapstone and serpentine. Find Inuit sculptures for sale that can immortalize wildlife and even tell great legends.
Pins – Native American pins and pendants are often crafted out of sterling silver with turquoise to resemble birds, feathers and other sacred symbols. Find Native American pins for sale.
Prints – Long before graphic paper, the Inuit made intricate designs on animal skins, ivory, stone and horn. We carry stone cuts, lithographs, etching, and aquatint Inuit prints. Find Inuit prints for sale.
Rings – Native American rings are often made of sterling silver and set with turquoise, coral, lapis lazuli and shell. Find Native American rings by award-winning artists at Home & Away Gallery in the right size for you.
Wall hangings – Find applique wall hangings for sale by Native Inuit artists using all-wool fabrics and background. Modern Inuit wall hangings may also use velvet, polyester and other materials.
Zuni Fetish – A Zuni fetish is a special type of animal carving that was traditionally used in ceremonial ways. Find a Zuni fetish for sale that speaks to you and learn more about its full history.
Check out our video archive. Click on any of the images below to view a video.
* 30% discount on Canadian Inuit sculpture is valid on any sculpture that is in stock and paid in full at time of purchase. Cannot be combined with any other discount. Sale ends on October 3.