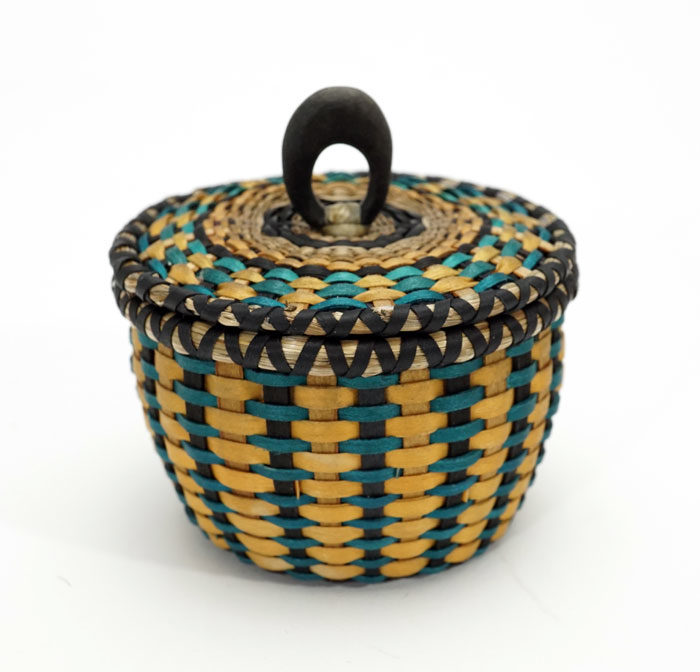 Click here to go to our Baskets page.
Home & Away Gallery has one of the largest online selections of Wabanaki baskets from Maine, including Penobscot, Passamaquoddy, Maliseet, and Micmac. We'll be adding another basket by Sarah Sockbeson and four baskets by Pam Cunningham in the next week. We expect a few more Wabanaki baskets later in the fall.
We have a handful of baskets from the Eastern Band of Cherokee, Alaska and the Pacific Northwest Coast as well.
Use code Feature15 in the Coupon field of the shopping cart for a 15% discount on any basket in inventory — even the ones we've just added or are about to add. (This promotion has now ended.)
As always, feel free to call us at 207 423-8473 if you prefer personal service to an online shopping cart. We're always happy to speak with customers!